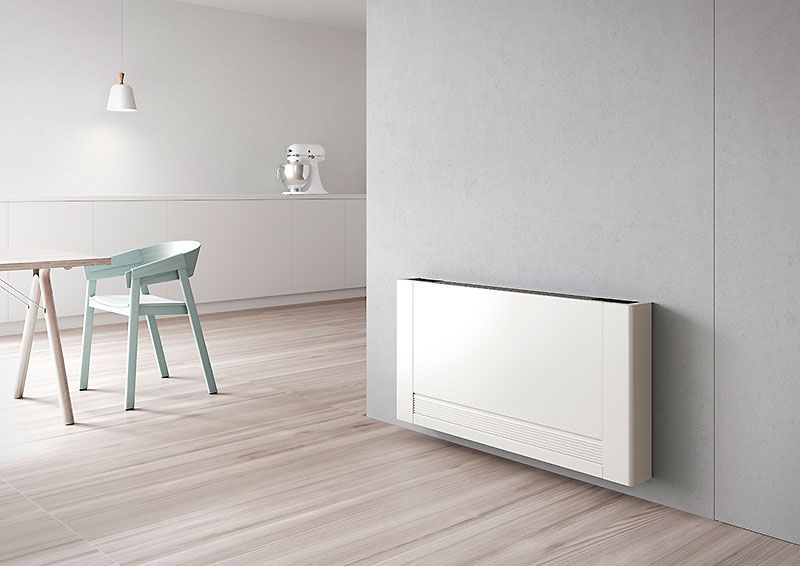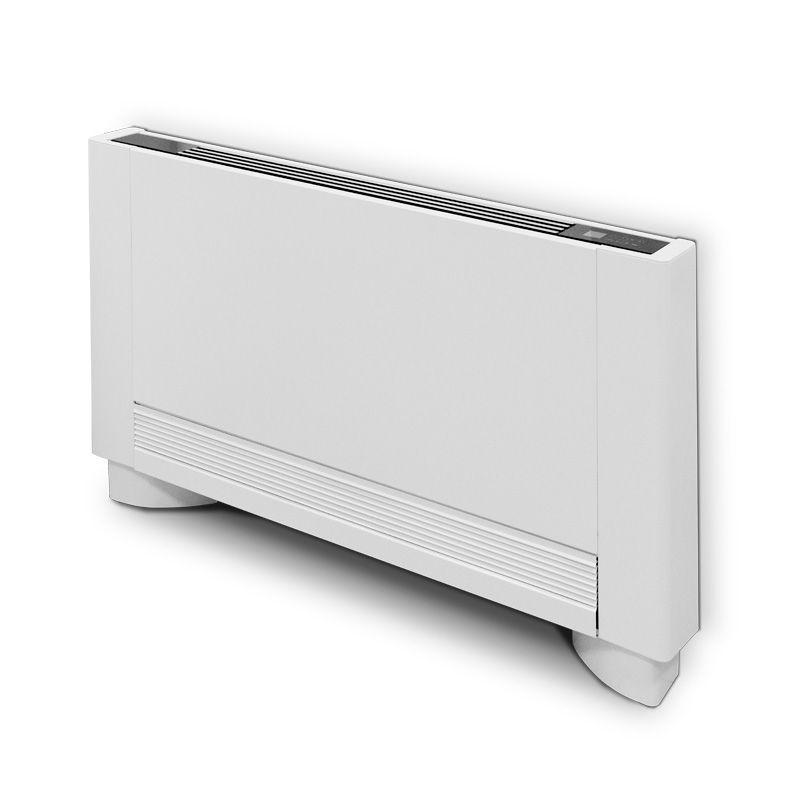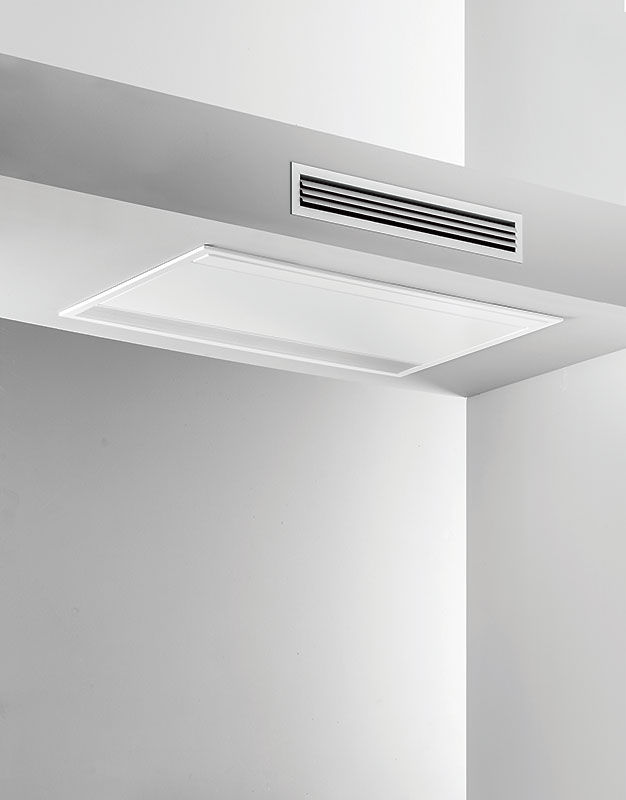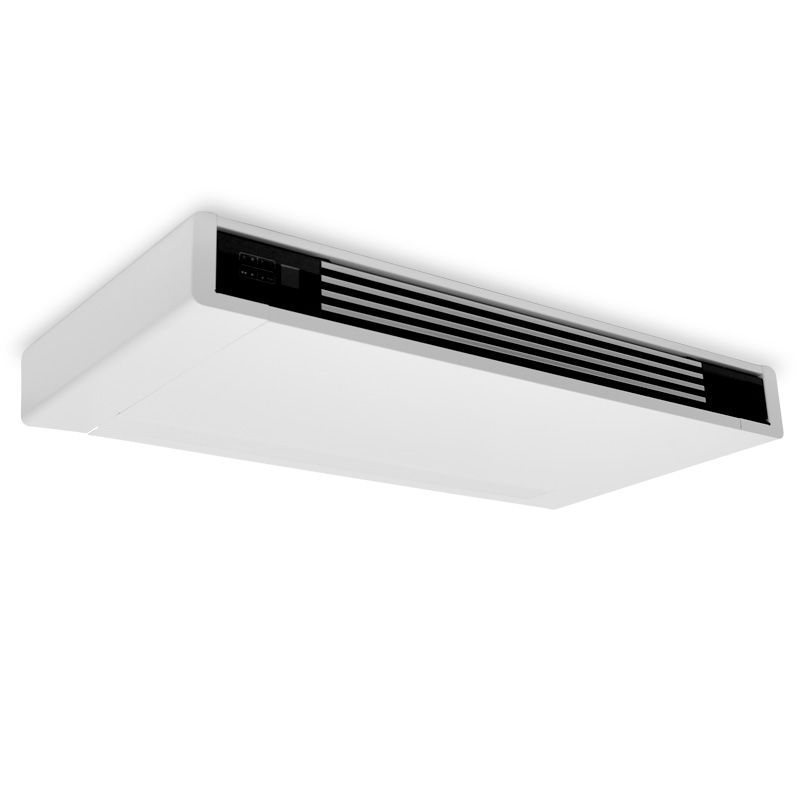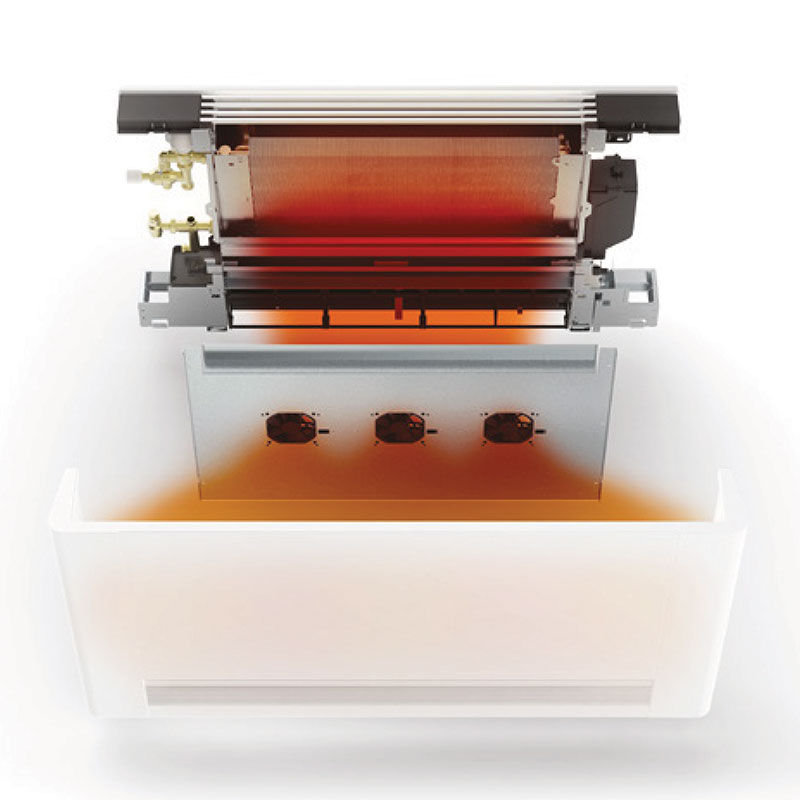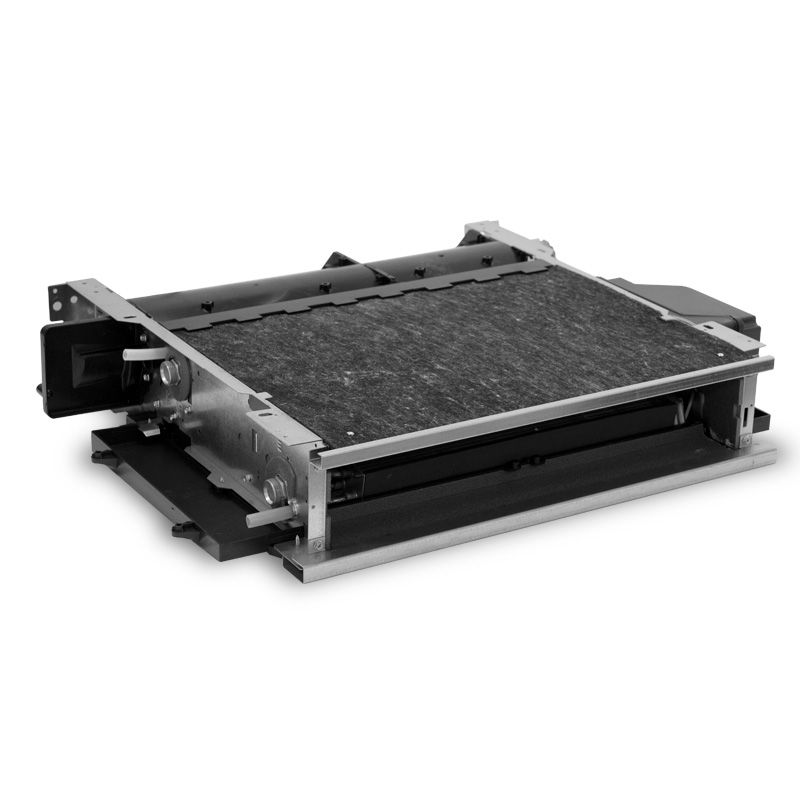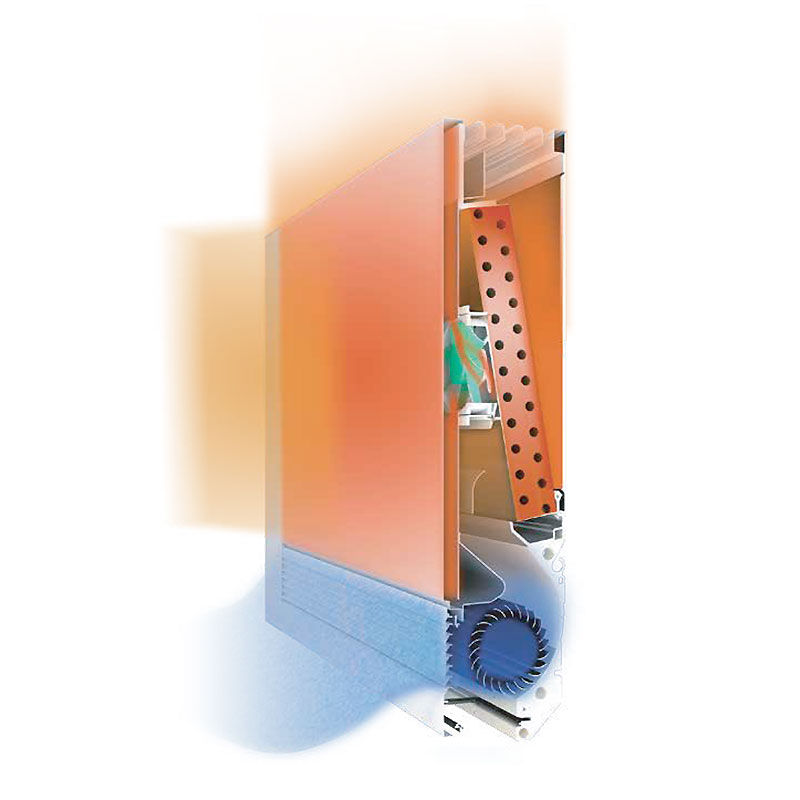 MINISLIM-ECM
Tangential fan coil units
Exclusive design, superlative comfort.
The MINISLIM-ECM series is the innovative fan coil solution for heating, cooling and dehumidification that allows high energy savings to be achieved thanks to the possibility of being combined with low temperature heat generators such as heat pumps, condensing boilers and integrated systems with solar panels, guaranteeing ideal comfort with very low noise emissions.
0,8 ÷ 3,6 kW
1,8 ÷ 7,8 kW
53 - 610 m3/h
Identity
The Minislim series consists of a wide and well-diversified range that includes solutions for all types of installation needs:
• 5 different capacities
• 2 and 4 pipes version
• 2 pipes version available also with radiant effect
• vertical with cabinet version
• horizontal with cabinet version
• vertical concealed version
• horizontal concealed version
Unit type: Tangential fans, DC inverter
Structure: Galvanized steel sheet
Fan group: ABS tangential fans
Electric motor: DC inverter
Air filter: washable synthetic filter class G1, EN779
Coil: copper pipes into aluminum fins in continuous block
Hydraulic connection: standard left, Eurokonus
The ultra-compact dimensions characterized by a thickness of only 130 mm, the elegant and minimal design and the high performance with low energetic consumption make the MINISLIM the perfect solution for an ideal comfort in residential area. This type of unit is particularly suitable to be combined with high efficiency units, such as heat pumps, condensation boilers or integrated systems with solar collectors.
The main peculiarity of this series lies in the ability to reach the desired temperature quickly and dynamically keeping it in complete autonomy through an intelligent modulation of the air flow that autonomously favors low ventilation speeds in direct benefit of the user's psychophysical comfort, always assured by very low noise emissions.
Another aspect of fundamental importance is the high energy savings made possible by using an exclusive inverter motor that allows a significant reduction in energy consumption.
Radiant panel: high performance with very low sound emissions
In the XX5R version it is possible to benefit from an important advantage, which implements a special radiating effect of the front panel to the classic convective functioning in heating mode.
This peculiarity guarantees a further refinement of the user's environmental comfort keeping the temperature constant at the selected set-point reached quickly by the use of the tangential fan, which can be easily maintained thanks to the use of very low consumption micro fans which ensure the desired comfort in total harmony and silence.
Versions
XX5
Thin profile tangential fan coil unit Frontal cabinet version Vertical installation Frontal air intake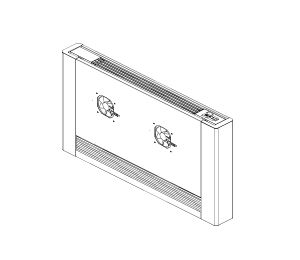 XX5R
Thin profile tangential fan coil unit Frontal cabinet version Integrated radiant panel Frontal air intake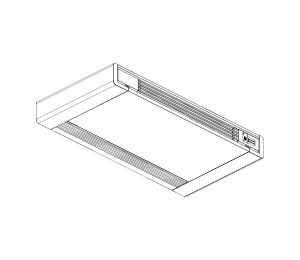 XX4
Thin profile tangential fan coil unit Frontal cabinet version Horizontal installation Frontal air intake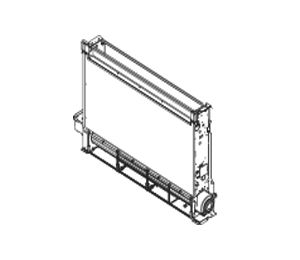 XX2
Thin profile tangential fan coil unit Concealed version Vertical installation Frontal air intake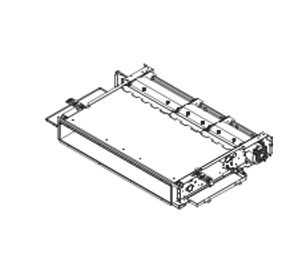 XX3
Thin profile tangential fan coil unit Concealed version horizontal installation Frontal air intake
Applications

Residential
Certifications
Subscribe to the newsletter
Stay always up to date on all
the news and the initiatives of Aliseo Group