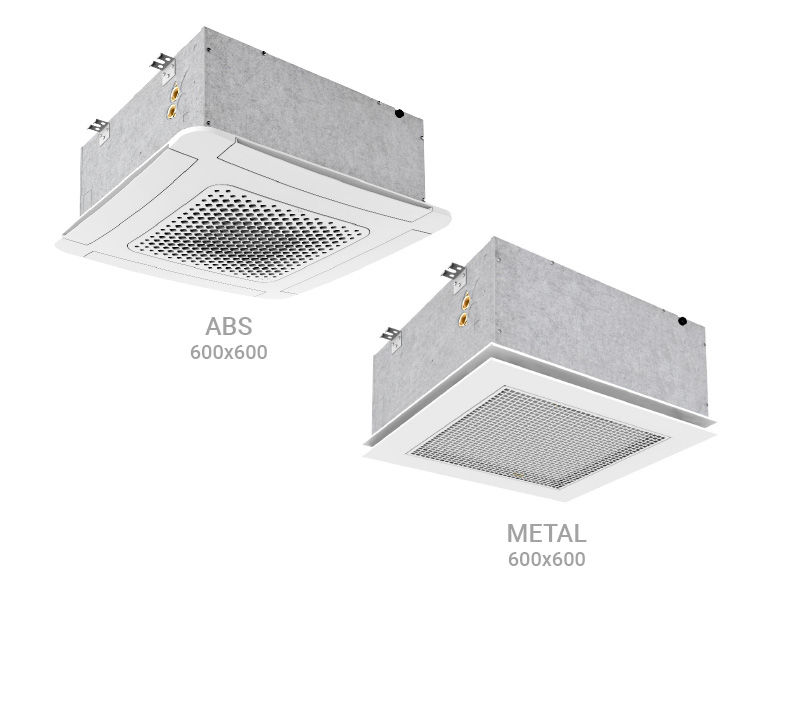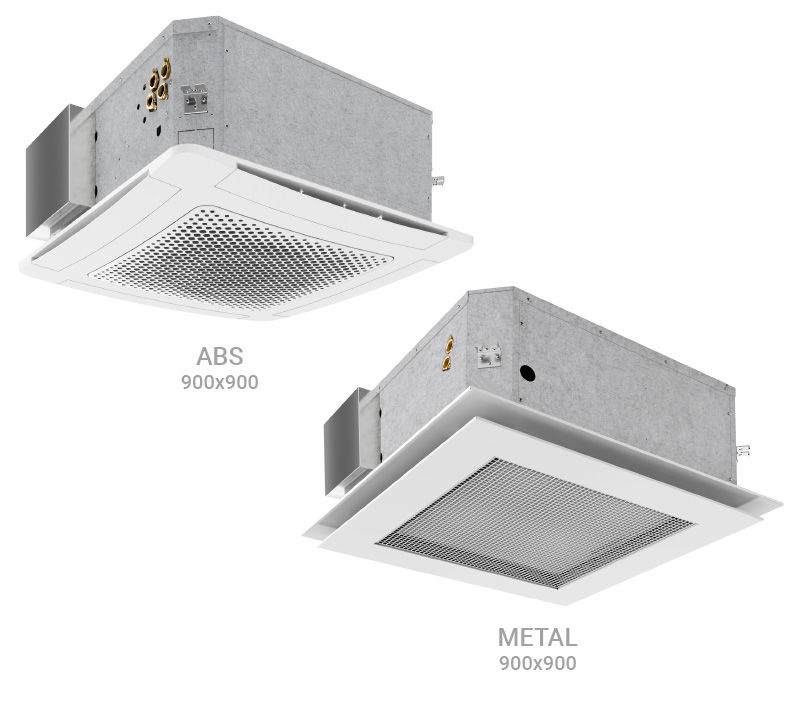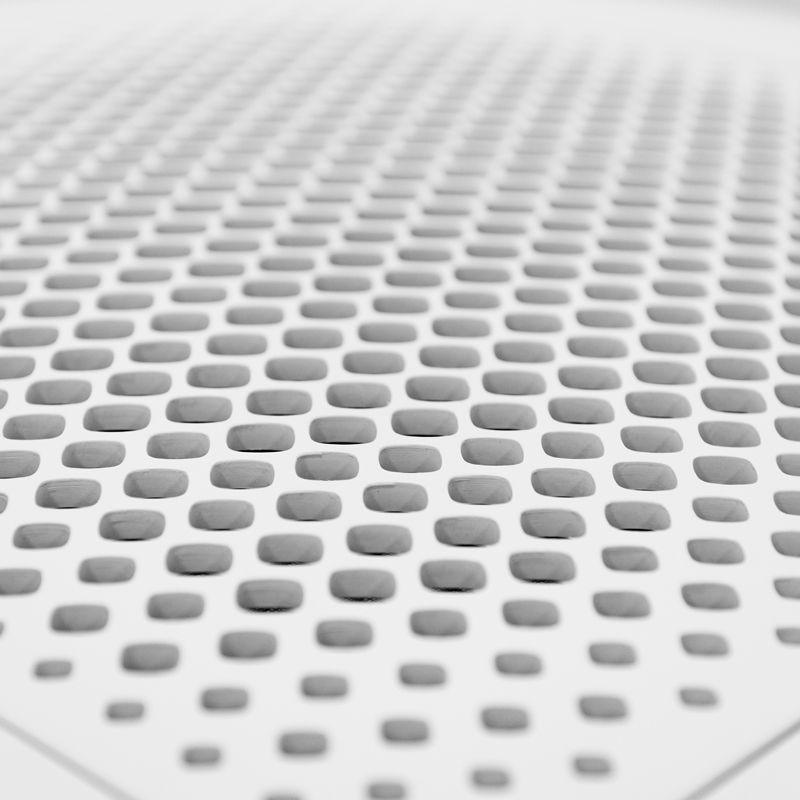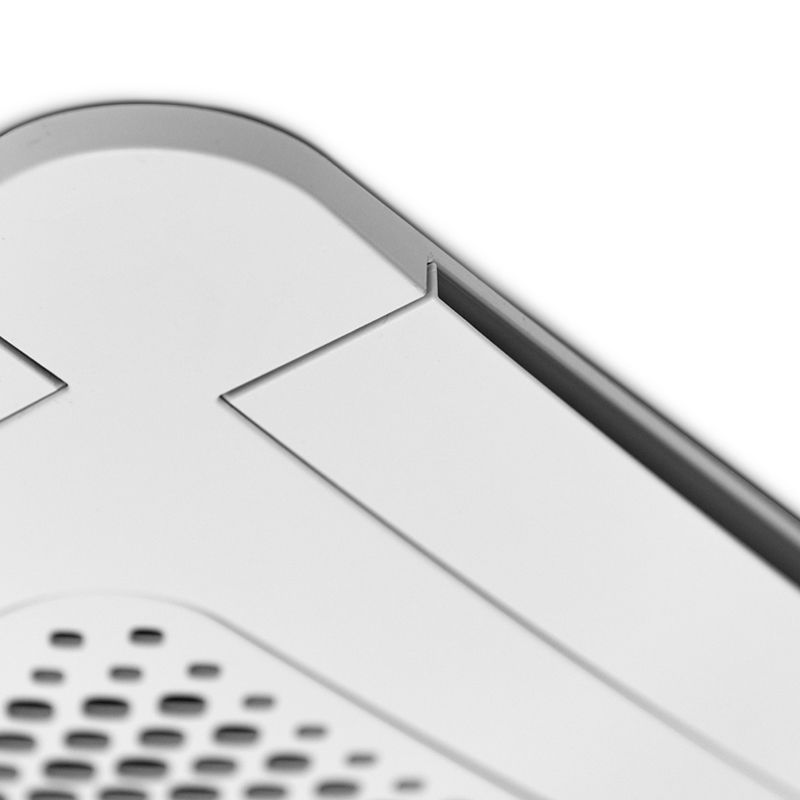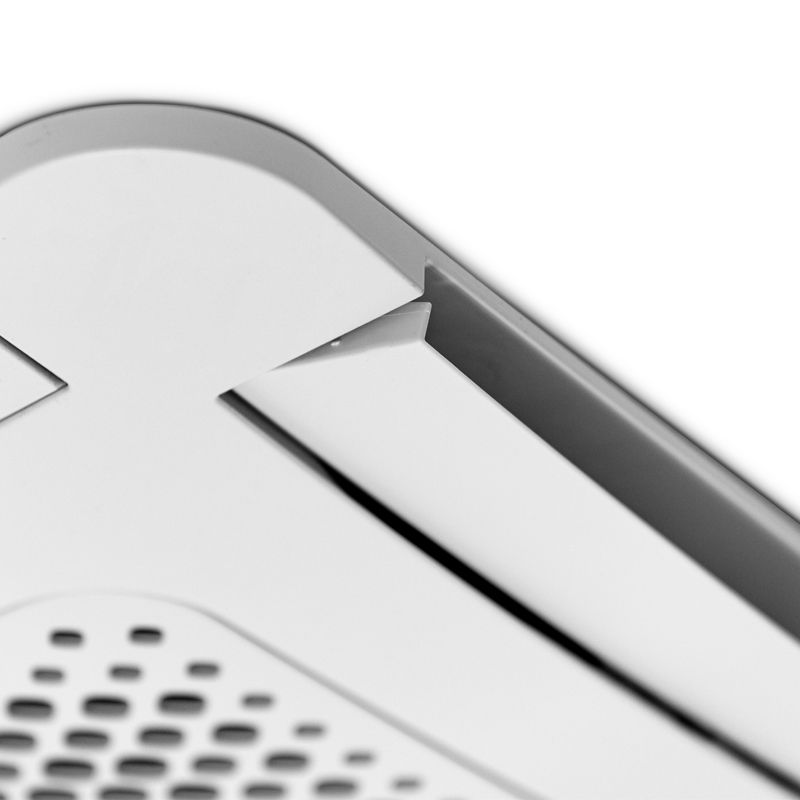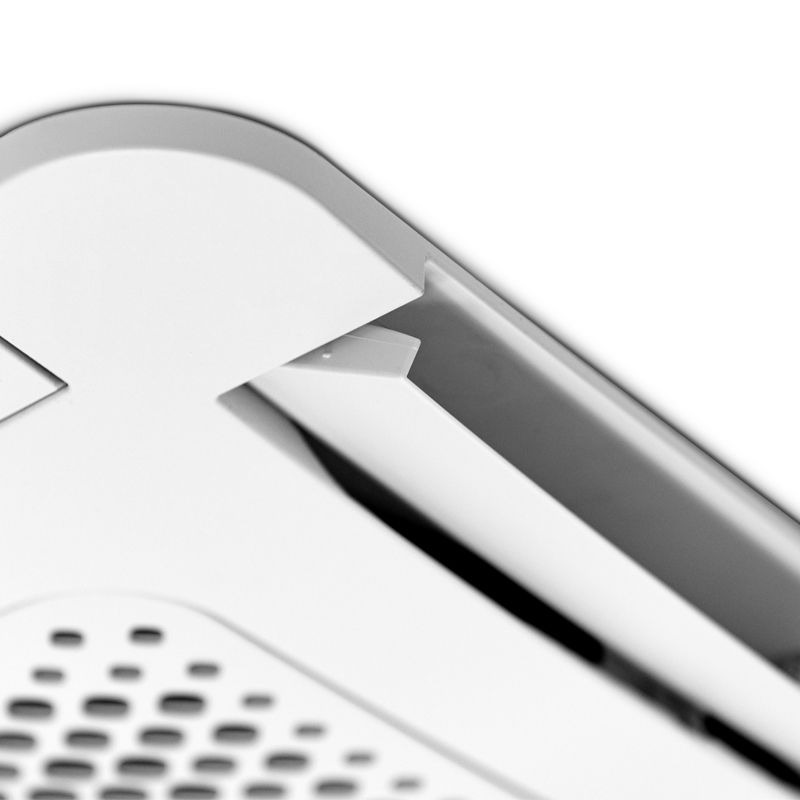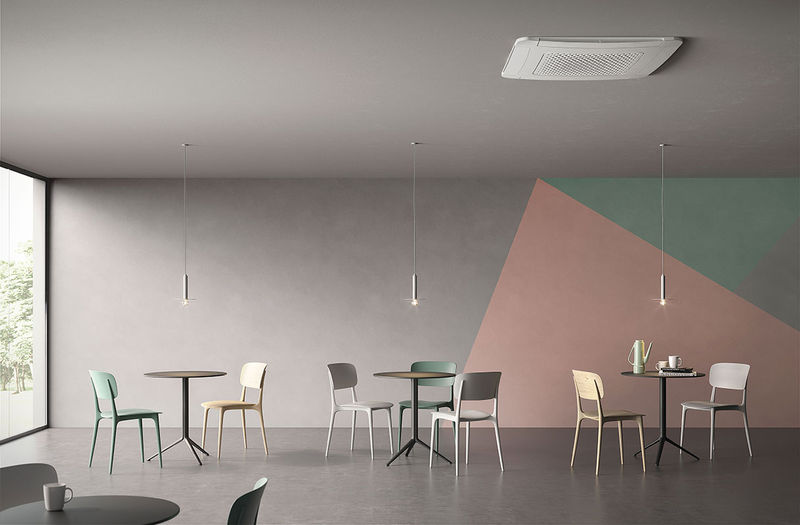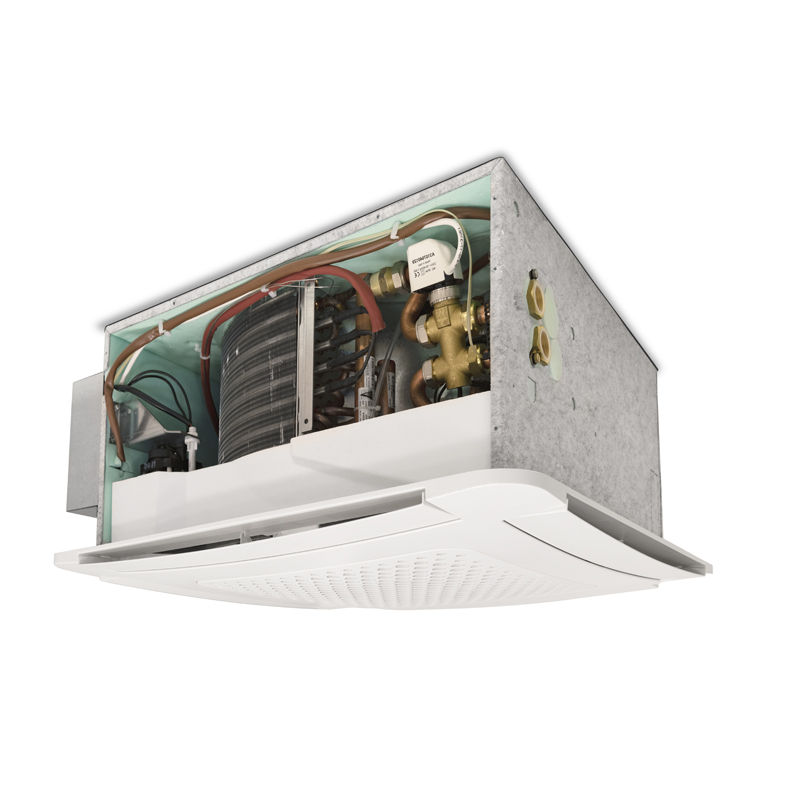 LIGHT / LIGHT-ECM
Cassette fan coil units
Pure innovation and performance.
​LIGHT is the new cassette fan coil unit characterised by innovative design and a perfect blend of performance, low sound emission and extreme ease of installation and maintenance. The unit is produced in modular dimensions of 600 x 600mm and 900x900mm, available  in 8 sizes for 2 pipe system and 10 sizes for 4 pipe system. The unit is equipped with a wide range of controls, like the infrared remote control or the BMS connection, that offer multiple adjustment solutions. The front panel made from pure white ABS is available in manually or automated adjustable air distribution louvers version, equipped with 4 independent small step by step type motors. Multiple combinations of integrated valves and integrated sheathed electric heaters, from 1500 to 2500W, offer great fl exibility of personalisation of the unit during the production phase.
LIGHT-ECM series is equipped with an innovative EC Brushless synchronous motor that ensures exceptional energy consumption reductions up to 78%.
1,6 ÷ 10,9 kW
1,6 ÷ 11,3 kW
225 - 1536 m3/h
ECM - Energy saving up to 50%
Identity
Structure
Galvanized sheet, internally insulated with closed cell cross-linked polyethylene with anti-condensation barrier externally. Shaped in order to increase its rigidity, it is equipped with four support hooks for anchoring to the ceiling. On the sides are made predispositions for the fresh air intake or outlet in adjacent room.
EasyWaySystem
It allows to intervene easily on the unit from the side with considerable advantages for the maintenance operations.
Fan group
Installed on elastic shock absorbers, it is constituted by an asynchronous motor and a centrifugal fan with reverse blades in plastic reinforced with glass fiber material. The LIGHT series can be equipped with an innovative Brushless synchronous EC motor.
Air filter
Filter fabric of polypropylene honeycomb enclosed by a galvanized steel frame fixed on the inside of the front panel, easily removable and reusable, available with efficiency class G1 or G4.
Coil
Made from copper pipes and aluminum fi ns, corrugated or turbolenced, mechanically crimped in order to maximize the thermal contact, and then shaped to allow its accommodation within the unit. On all batteries is the air vent valve, which directs the discharge directly into the internal condensate drain pan.
Condensate drain pan
Thermoformed plastic with insulation in expanded polystyrene foam density 50 kg/m3. The condensate water is carried out with the aid of a centrifugal pump with its float switch.
Front panel
White RAL 9016, is built in ABS to combine strength and lightness or in metal sheet. The fastening to the bearing structure is simple and fast. The particular positioning of the air outlet openings accentuate the Coanda effect in the process of summer air conditioning.
Versions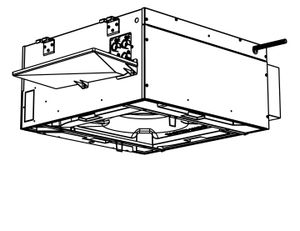 LIGHT 600x600
Cassetta fan coil unit asynchronous motor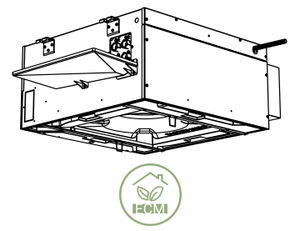 LIGHT-ECM 600x600
Cassetta fan coil unit ECM motor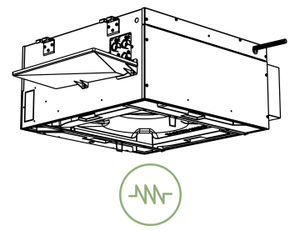 LIGHT-E 600x600
Cassetta fan coil unit asynchronous motor integrated electric heater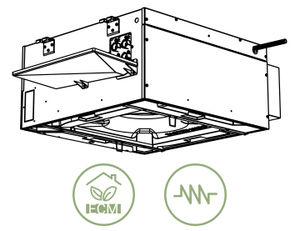 LIGHT-ECM-E 600x600
Cassetta fan coil unit ECM motor integrated electric heater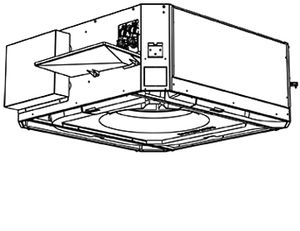 LIGHT 900x900
Cassetta fan coil unit asynchronous motor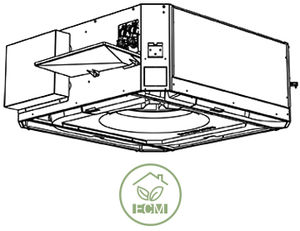 LIGHT-ECM 900x900
Cassetta fan coil unit ECM motor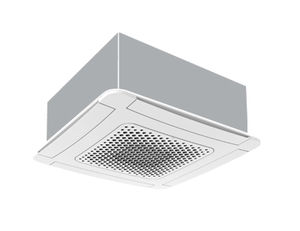 ABS FRONT PANEL | LIGHT 600x600
Front panel ABS (white RAL 9016) NC: with manual louvers RC-M: with receiver and manual louvers RC-A: with receiver and motorized louvers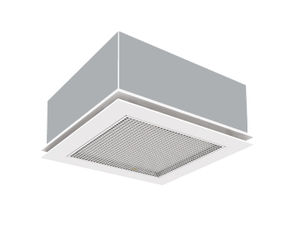 METAL FRONT PANEL | LIGHT 600x600
Front panel METAL (white RAL 9016) NC: without louvers RC: receiver, without louvers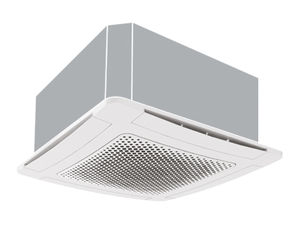 ABS FRONT PANEL | LIGHT 900x900
Front panel ABS (white RAL 9016) NC: with manual louvers RC-M: with receiver and manual louvers RC-A: with receiver and motorized louvers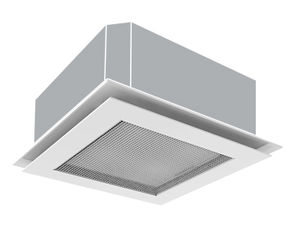 METAL FRONT PANEL | LIGHT 900x900
Front panel METAL (white RAL 9016) NC: without louvers RC: receiver, without louvers
Applications

Residential

Commercial

Hospital

Museum
Subscribe to the newsletter
Stay always up to date on all
the news and the initiatives of Aliseo Group