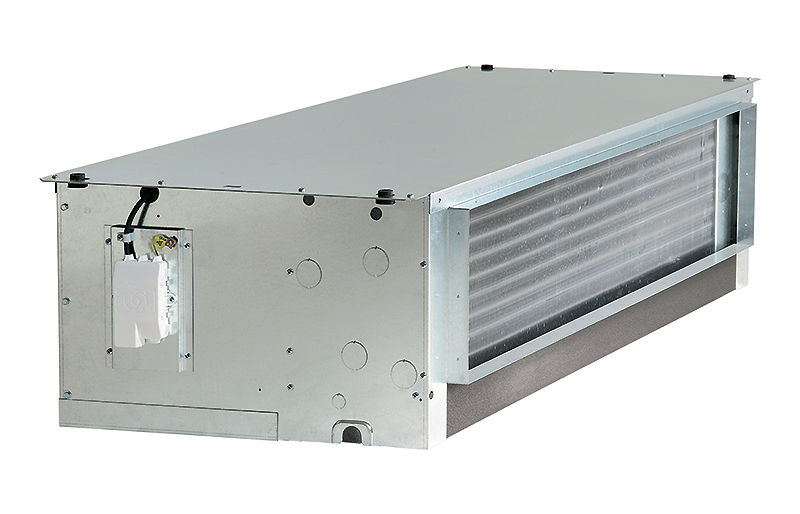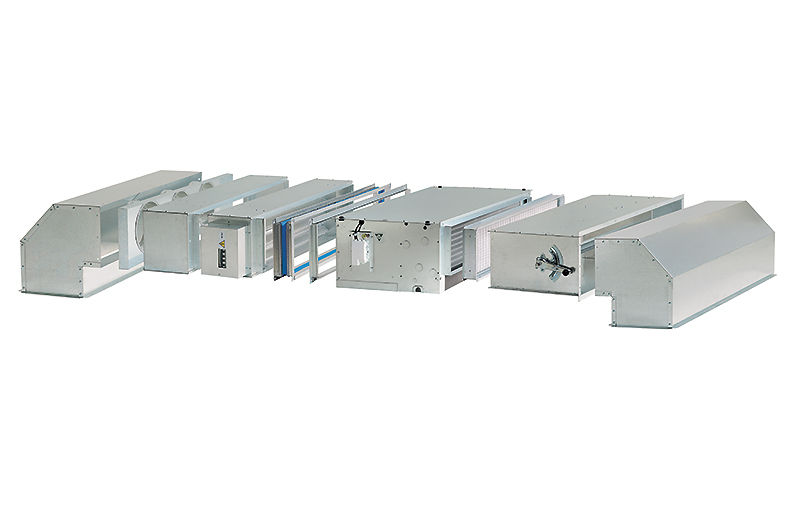 UTC/UTC-ECM
& UTV/UTV-ECM
Ductable air treatment units
Flexibility and durability, for every type of need.
The ductable air treatment units are available in 2 versions and 7 sizes. Units are extremely suitable for small centralized conditioning systems connected by a small ducting network. The small height of these units, make them the conve­nient solution for false ceiling installation.
2,5 ÷ 42,0 kW
2,9 ÷ 46,9 kW
491 - 7985 m3/h
ECM - Energy saving up to 50%
Identity
Structure
Made of galvanized steel, it is insulated in all parts in direct contact with the conditioned air. Insulated condensate tray made of galvanized steel, complete with drain plug for complete drainage. Ceiling-anchoring slots for easy fixing and levelling of the unit.
Fan group
Double-inlet centrifugal fans with statically and dynamically balanced horizon­tally-oriented aluminum impellers. Single-phase asynchronous electric motor with overload cutout. The multi-speed motor is directly coupled to the fans and cushioned with flexible mountings to ensure low noise.
Air filter
Filtering Polyester fabric enclosed within a metal frame to facilitate withdrawal and cleaning. Filtering rate of the standard model: EU3.  Available with different filtering rate and thickness on request.
Coil
Coils are made of copper pipe expanded into aluminum fins. Copper headers with male fittings (GAS threads) and easily accessible air vents. The water connections are located on the left (looking at the air outlet). On re­quest, the water connections can be placed on the right side of the unit.
Versions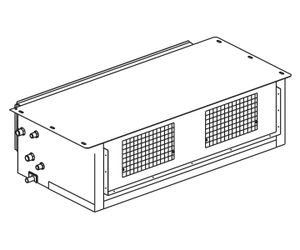 UTC / UTC-ECM
Ductable air treatment unit Horizontal installation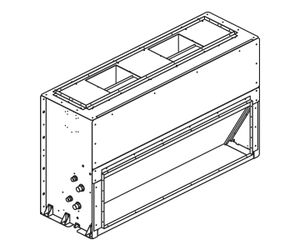 UTV / UTV-ECM
Ductable air treatment unit Vertical installation
Applications

Chemistry

Pharmaceutical

Pool & SPA

Process

Commercial

Hospital

Oil&Gas

Food industry

Museum

Naval
Enology

Industrial
Download
Subscribe to the newsletter
Stay always up to date on all
the news and the initiatives of Aliseo Group