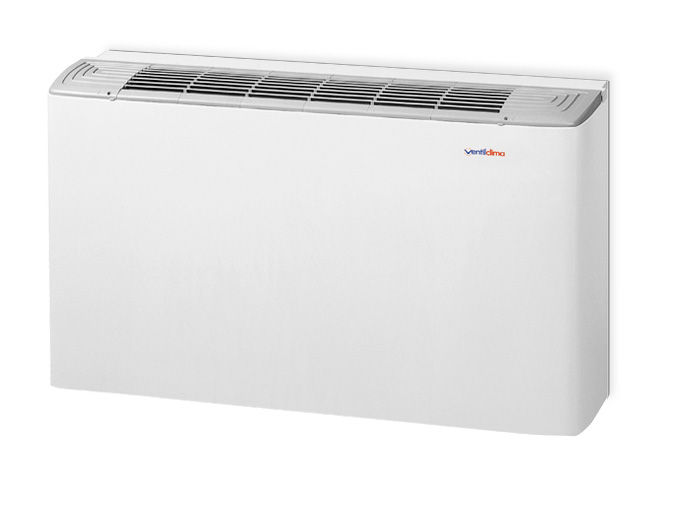 VCE / VCE-ECM
Centrifugal fan coil units
Uncompromising style and performance.
​Compact, slim fan coil units. Available in 12 different sizes. A wide range of options and accessories is available.
0,6 ÷ 11,6 kW
0,7 ÷ 12,9 kW
123 - 2449 m3/h
ECM - Energy saving up to 50%
Identity
Structure
Galvanized steel sheet insulated in all parts in indirect contact with the conditioned air. Insulated condensate tray made of galvanized steel sheet, complete with drain plug for complete drainage. Sides with knock-outs for fast fixing of accessories. Wall-anchoring slots for easy fixing and levelling of the unit.
Fan group
Double-inlet centrifugal fans with statically and dynamically balanced horizontally-oriented aluminum impellers. Single-phase asynchronous electric motor with overload cutout. 5 or 6 speeds of rotation (3 connected). The motor is directly coupled to the fans and cushioned with flexible mountings to ensure low noise.
Air filter
Filtering honeycomb polypropylene fabric enclosed within a metal frame to facilitate withdrawal and cleaning. Filtering rate of the standard model: EU1. Available with different filtering rate on request.
Coil
Coils are made of copper pipe expanded into aluminum fins in continuous block. Brass headers with female fittings (GAS threads) and easily accessible air vents. In the standard version, the water connections are located on the left (when viewing the outlet). They may be supplied on the right on request.
Decorative cabinet
Made in hot-dip galvanized steel sheet pre-coated with PVC to ensure high resistance to rust, corrosion, chemical agents, aliphatic solvents and alcohols. Air grilles made of ABS and the control panel protective flap are inserted in the cabinet top. Standard color: white RAL9010. Other RAL colors are available on request.
Versions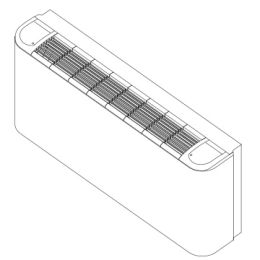 X0
Centrifugal fan coil unit Frontal cabinet version Vertical installation Bottom air intake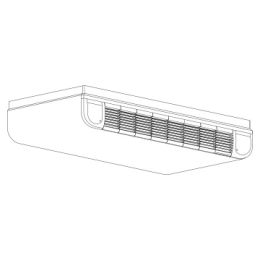 X9
Centrifugal fan coil unit Frontal cabinet version Horizontal installation Rear air intake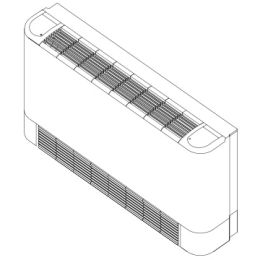 X8
Centrifugal fan coil unit Frontal cabinet version Vertical installation Frontal air intake with socle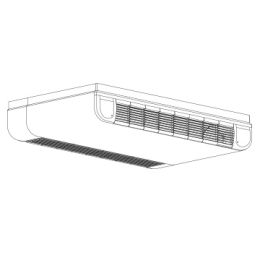 X1
Centrifugal fan coil unit Frontal cabinet version Horizontal installation Frontal air intake with socle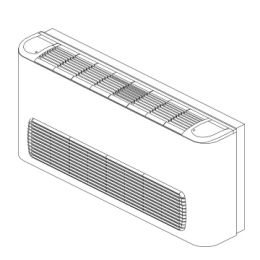 X5
Centrifugal fan coil unit Frontal cabinet version Vertical installation Frontal air intake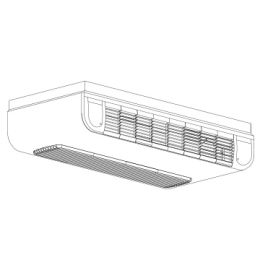 X4
Centrifugal fan coil unit Frontal cabinet version Horizontal installation Frontal air intake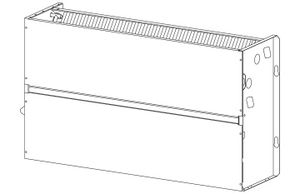 X2
Centrifugal fan coil unit Concealed version Vertical installation Vertical air supply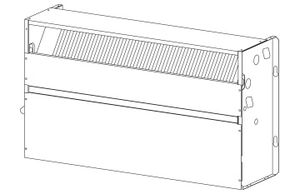 X7
Centrifugal fan coil unit Concealed version Vertical installation Vertical air supply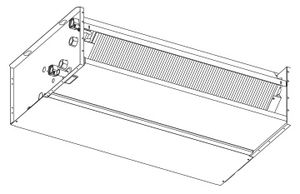 X3
Centrifugal fan coil unit Concealed version Horizontal installation Horizontal air supply
Applications

Residential

Commercial

Hospital

Museum
Subscribe to the newsletter
Stay always up to date on all
the news and the initiatives of Aliseo Group