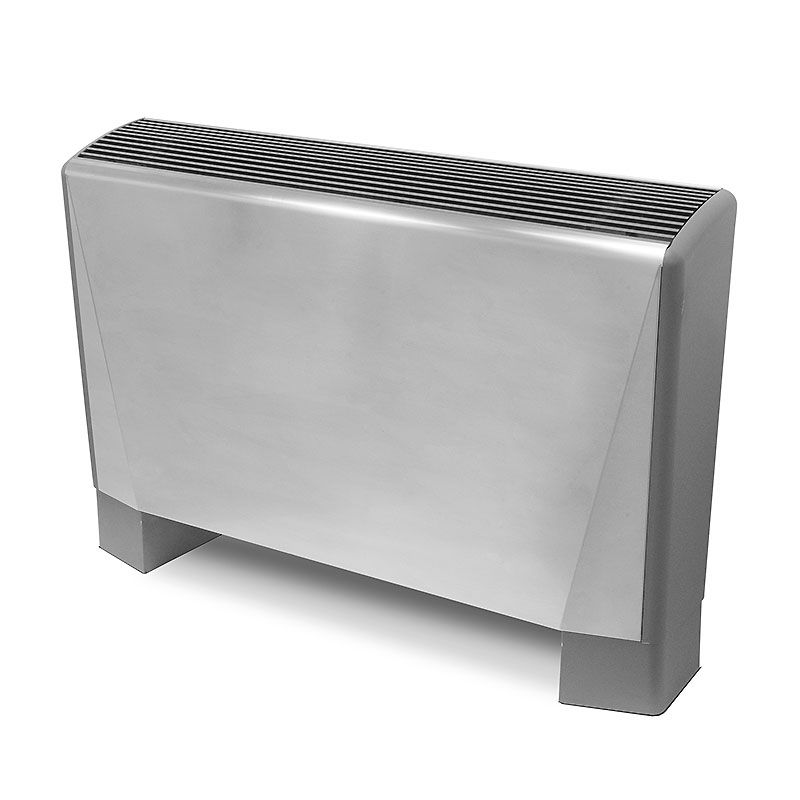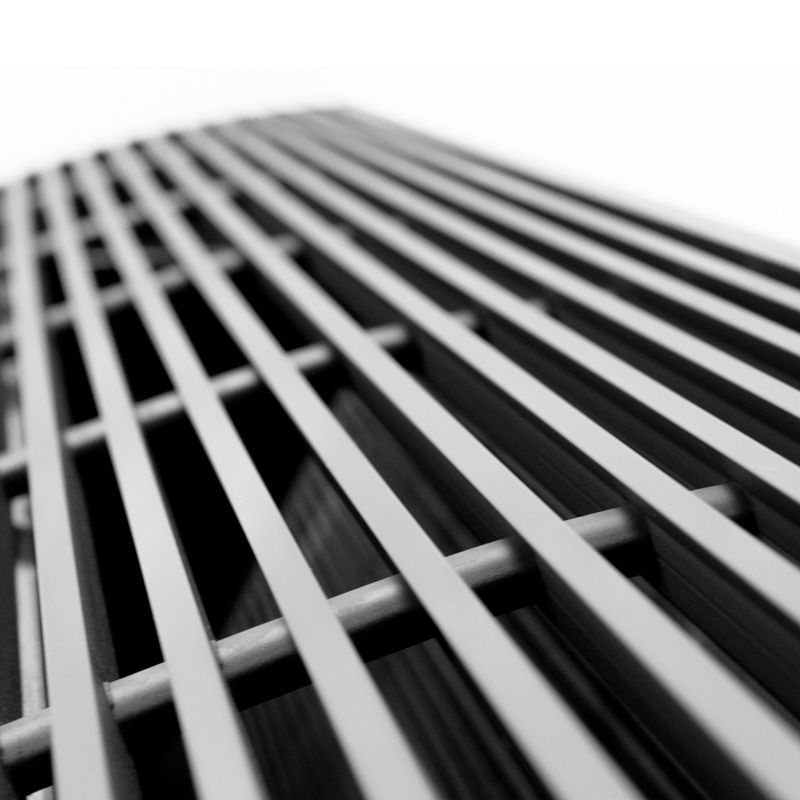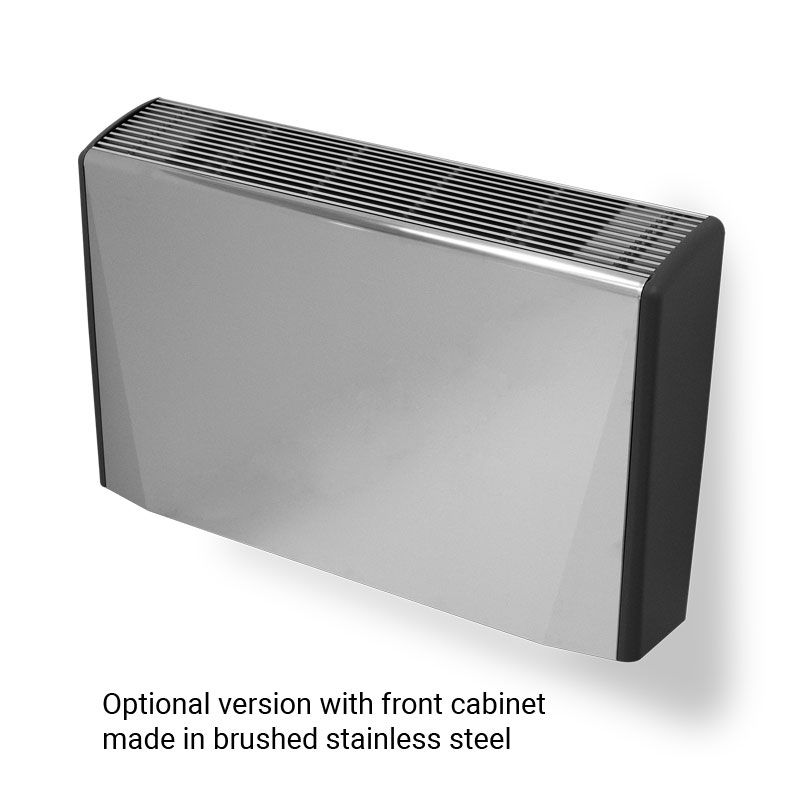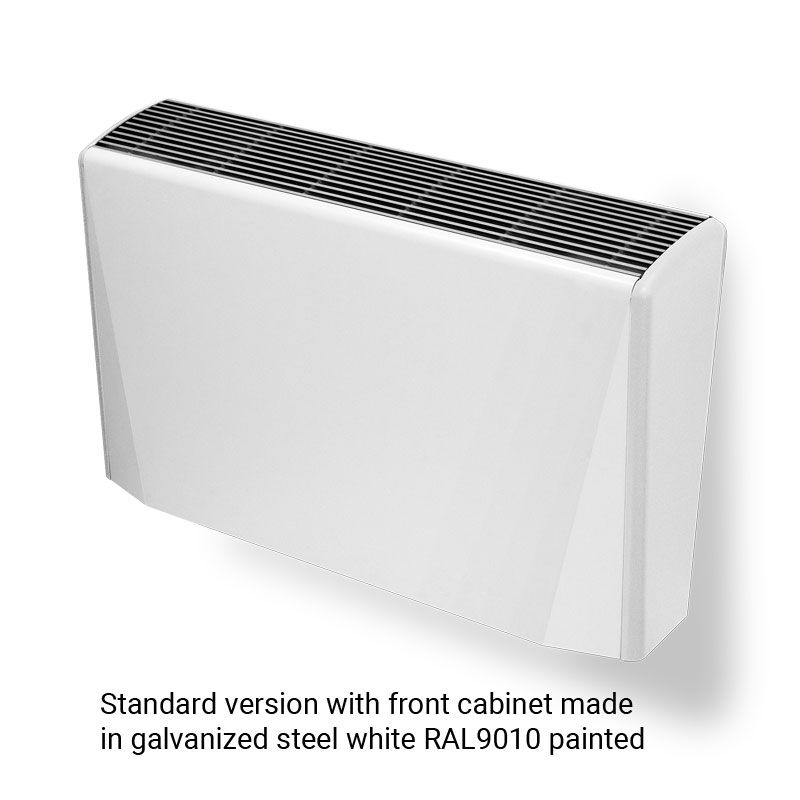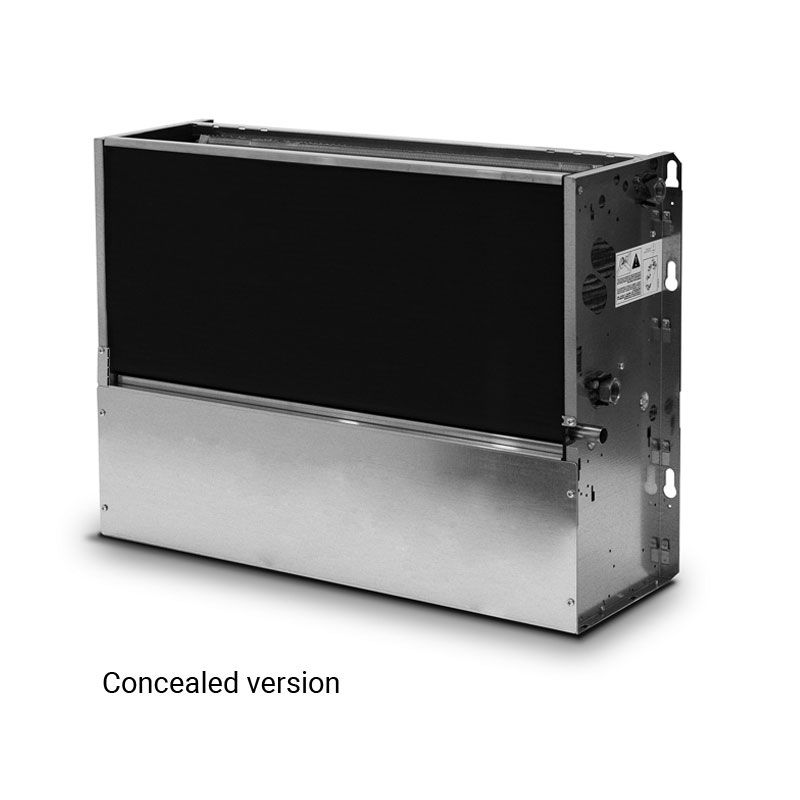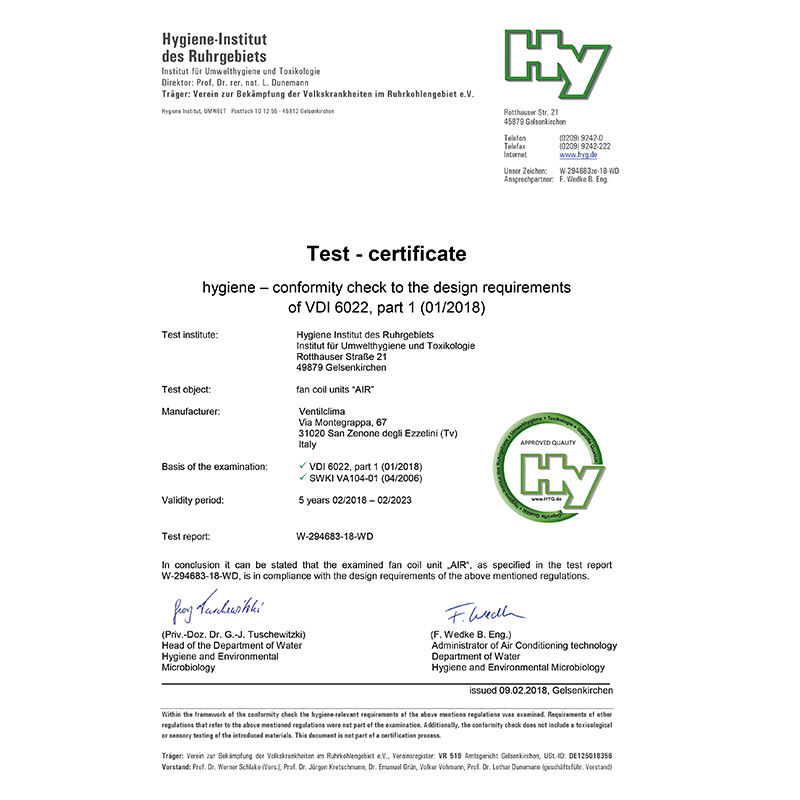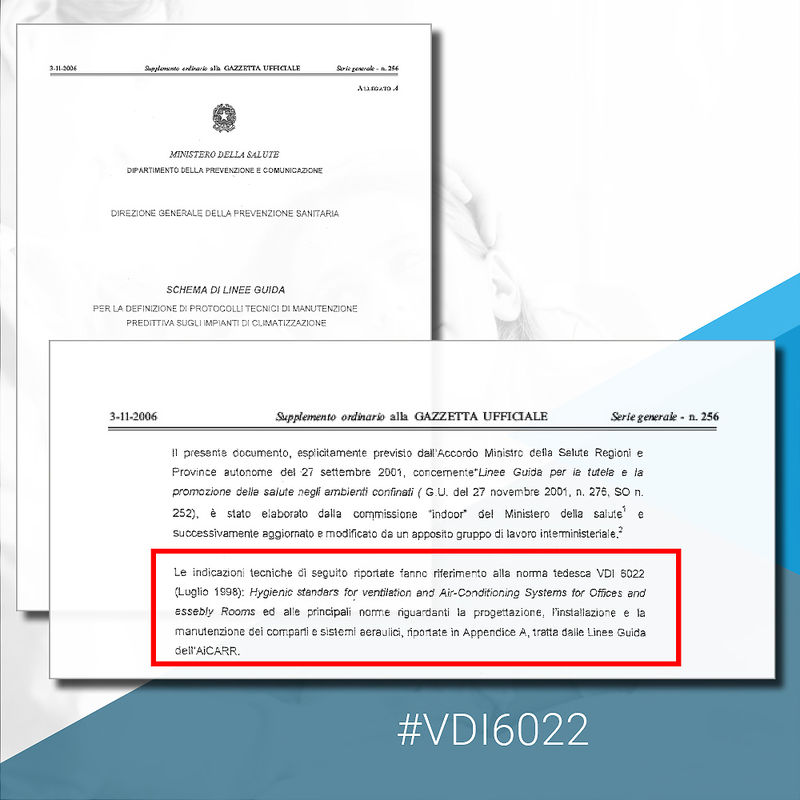 New
AIR-Hy / AIR-ECM-Hy
Centrifugal fan coil units
Hygienic centrifugal fan coil unit compliant to VDI 6022: a simple and immediate solution for safety of people in confined environments.

The introduction of innovative technical construction solutions and the use of stainless materials and cutting-edge polymers tested according to DIN EN ISO 846, capable of inhibiting bacterial proliferation, have allowed Ventilclima to obtain the certification of conformity of fan coil units in hygienic execution according to VDI 6022 requirements, reference standard explicitly mentioned in the Official Journal no. 256 of 3 November 2006 concerning the "Hygienic standards for ventilation and Air-Conditioning Systems for Offices and assebly Rooms".

The VDI 6022 guide lines are recognized at European level as a reference point for the design of innovative public places in which an excellent level of hygiene and comfort must be ensured for the total psychophysical well-being of the user.
0,5 ÷ 9,0 kW
0,5 ÷ 9,8 kW
61-1670 m3/h
ECM - Energy saving up to 50%
VDI 6022 Hygienic Certification
Identity
The AIR-Hy | AIR-ECM-Hy series consists of a wide and well-diversified range that includes solutions for the most varied installation requirements and consists of:
10 sizes of capacities
2 installation configurations (Hy-M, Hy-I)
2 pipes and 4 pipes system
With cabinet for vertical/horizontal installation
Vertical/horizontal recessed version
ECM motor or asynchronous motor (optional)
Wide range of accessories and controls supplied
Front panel in brushed steel (optional)
Constructive and innovative solutions: 
the introduction of innovative solutions has also involved the use of stainless materials and cutting-edge polymers tested according to DIN EN ISO 846 and capable of inhibiting bacterial proliferation. Insulators and polymeric components directly in contact with the air flow have been specifically tested in certified laboratories in order to guarantee the maximum resistance to the action of fungi, bacteria and microorganisms that could represent a risk for the health and well-being of the user.

Reinforced structure: 
Result of a careful design, in order to guarantee maximum durability even in installations with a high flow of users and usually subject to heavy wear. The structure is made with reinforced ABS sides and an extruded anodised aluminum profile grille that allows excellent resistance to breakage.
Accessibility to users has also been prohibited, in order to avoid tampering or forcing the product. These precautions guarantee high durability and long-term maintenance of the aesthetic and functional qualities of the environments.

Frontal casing: 
The unit is equipped as standard with a galvanized steel casing, powder coated RAL 9010 (or RAL on request).
Optional it is also available with a brushed or satin-finished stainless steel casing to guarantee an excellent appearance and offer even greater resistance, hygiene and ease of cleaning.

Easy installation and maintenance: 
high attention has been paid to the issue of accessibility in order to be able to guarantee a simplification of installation and maintenance activities, to the benefit of a net reduction in operating costs and greater efficiency and safety during cleaning and sanitation processes.
Condensate drain pan: 
specially designed in order to be easily removed and sanitized, thanks to only metric screws and dedicated rails.
Entirely made of stainless steel in order to inhibit bacterial proliferation and prevent corrosion, it also guarantees high flexibility and installation versatility thanks to the "L" shape, suitable for both horizontal and vertical installation.

Comfort with maximum level of silence
the AIR-Hy | AIR-ECM-Hy series represents the perfect combination of technology, safety and design, where the technological choices adopted allow maximum comfort and maximum safety of the environments, with the minimum operating noise.
Electronic Filter "Pure Life System"
Pure Life System consists of a two-stage filtration module that can be integrated directly into the AIR-Hy series, the fact that the solid particles contained in the air flow are precipitated by the action of an electric field  that retains the polluting particles and microorganisms dispersed in the air, such as bacteria, viruses and spores conveyed by such particles. 
Through a potential difference generated between the emission and collection electrodes, the pollutants are precipitated, captured and retained by special collection grilles, obtaining healthy and completely purified air.
Versions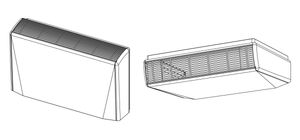 AIR-Hy-M
Hygienic centrifugal fan coil unit Frontal cabinet Vertical/horizontal installation Bottom air intake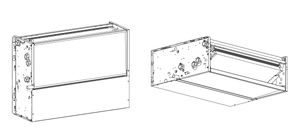 AIR-Hy-I
Hygienic centrifugal fan coil unit Concealed version Vertical/horizontal installation Bottom air intake
Applications

Chemistry

Pharmaceutical

Pool & SPA

Process

Commercial

Hospital

Food industry

Museum

Naval
Enology

Industrial
Download
Product Catalog
Installation Manual
Subscribe to the newsletter
Stay always up to date on all
the news and the initiatives of Aliseo Group